Heidi Wickham was one of 90 Irish women artists who contributed work to an exhibition at the 12 Star Gallery at Europe House as part of the Irish Embassy in London's St Brigid's Day Celebration of Women and Creativity. The exhibition was organised by the Hamilton Gallery in Sligo, Ireland. Heidi's chosen work is based on the legend of St Brigid and the Fox.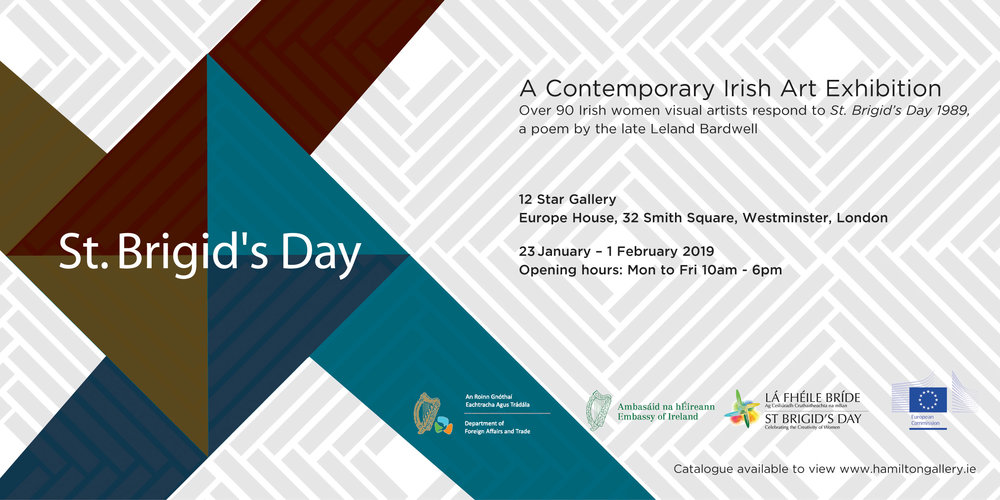 The exhibition was inspired by the late Leland Bardwell's poem "St Brigid's Day 1989".  It was opened by Irish Ambassador, Adrian O'Neill, with guest of honour, Ireland's Professor of Poetry, Eilean Ni Chuilleanain. Heidi was one of the featured artists alongside Liz Sheridan, Jacqueline Stanley, Emma Stroude, Marion Thomson, Mavis Thomson, Sydney Thomson and Lorna Watkins.
The exhibition runs until February 1st 2019. The gallery is open from 10am-6pm, Monday to Friday and is located at 32 Smith Square, London SW1P 3EU.
Image credit: Jamie Smith Photography (the 12 Star Gallery official photographer).
UPDATE: This exhibition also toured to the Irish Embassy in Berlin, Germany in March 2019.